Dear sir,
I found a 4k file that I can't play it correctly on some computer, and here is my sample file:
https://drive.google.com/file/d/0BzJF2SZgJ5Gjd05PTURINVpFTFk/view?usp=sharing
and the log file:
https://drive.google.com/file/d/0BzJF2SZgJ5GjbmVRbHV6ckVlbm8/view?usp=sharing
Both of them are 11.9.6, please help me to check & fix the problem, thank you very much.
Here are the screen snap.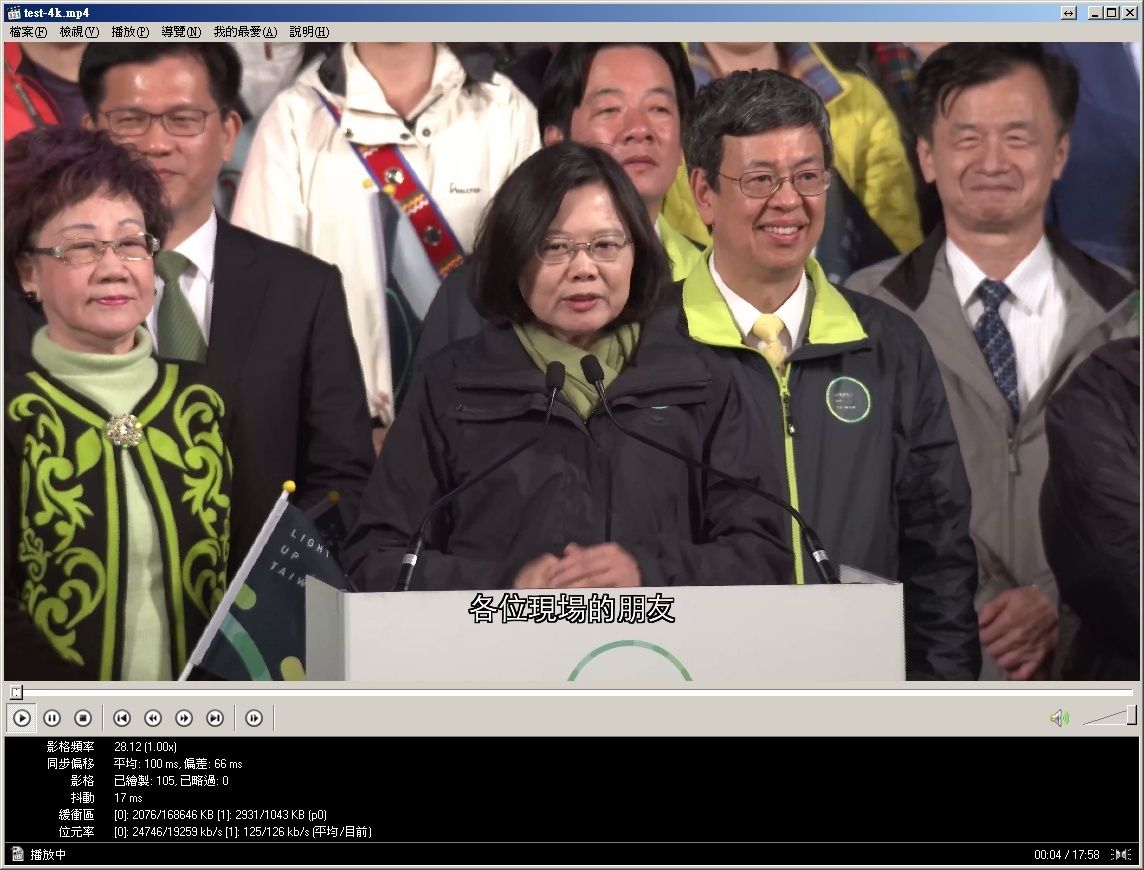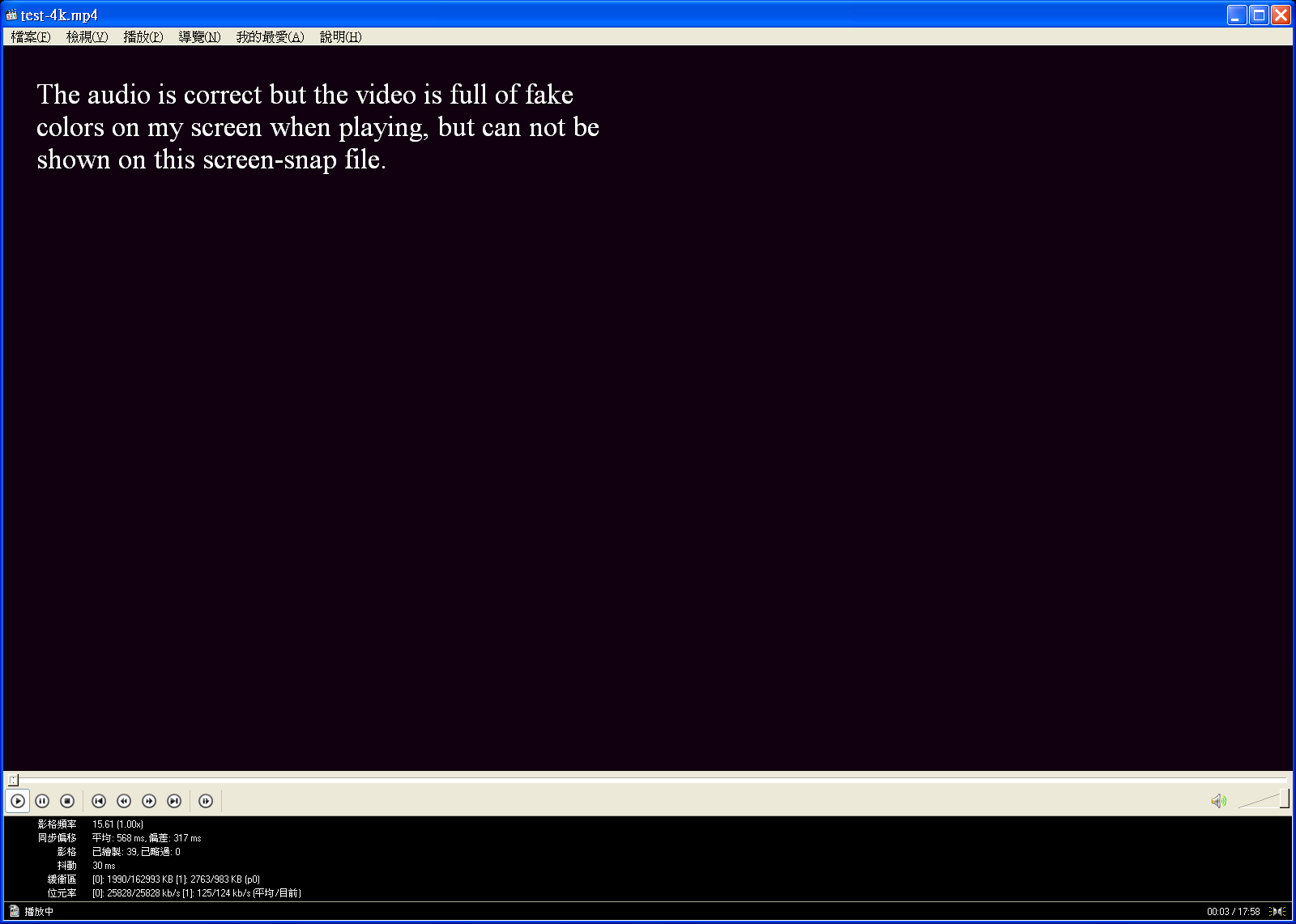 Try this:
MPC-HC options > Playback > Output > Video renderer > VMR-9 (renderless)
I've tried today, but it's still tha same. Orz
Do other 4K videos work on that computer? Your graphics driver might not support it.

The file plays without problems here.
Hi,

I've tried other 4k files today but the problem remains. Maybe the problem is about griphics driver, thank you.
But the color of 4k is ok in Youtube, it's very strange...
Your browser does not use DirectShow video renderers. So behavior can be different.

You could try the other available renderers in MPC-HC.

Look on the website of your laptop manufacturer to see if they have a newer driver.

---
Permissions in this forum:
You
cannot
reply to topics in this forum