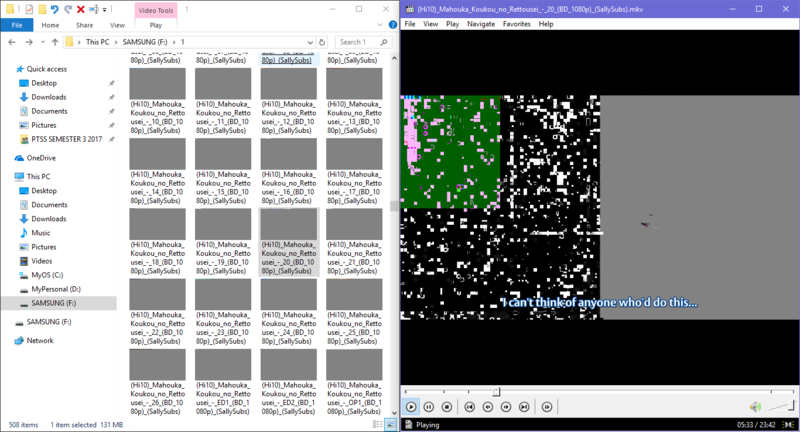 After Install all my video Become like this.

























I have never seen this before. First try re-installing the pack in case the codec files got damaged somehow.

Is it really all files, or just this series?
some file become like that, like over 5++ video become like that. i already uninstall and install the result is the same . my file all hi10
I suspect they are 4:4:4 lossless profile? In that case it would be this problem:
http://codecs.forumotion.net/t2680-10bit-444-thumnails-and-playback-broken
If it is, the thumbnail problem will be fixed in next version of Icaros. Playback should work of you start from the beginning of the file. Can you link to the torrent of one of these files? Then I can use it for testing.
i think the thumbnail too when i play the opening file it's okay but when i play both like the opening and anime it become like that. i will send you a file for the test. sorry for my english




 and thank for answer my question


I am working on a solution. File is not needed anymore.
wow thanks i will try install it












---
Permissions in this forum:
You
cannot
reply to topics in this forum