I have a bunch of issues that I don't know what they mean:
1. If I open a video file (any type) with Media Player Classic, the video plays fine, but when I go full screen it crashes.
2. When I open MPC there are a bunch of windows that opens up every time, even though I close them. Particularly: Subresync, Edit list editor, Playlist, Statistics. I close them, next time I open MPC they show up again. Also, the video frame is shrunk. Here is how it looks every time I open it: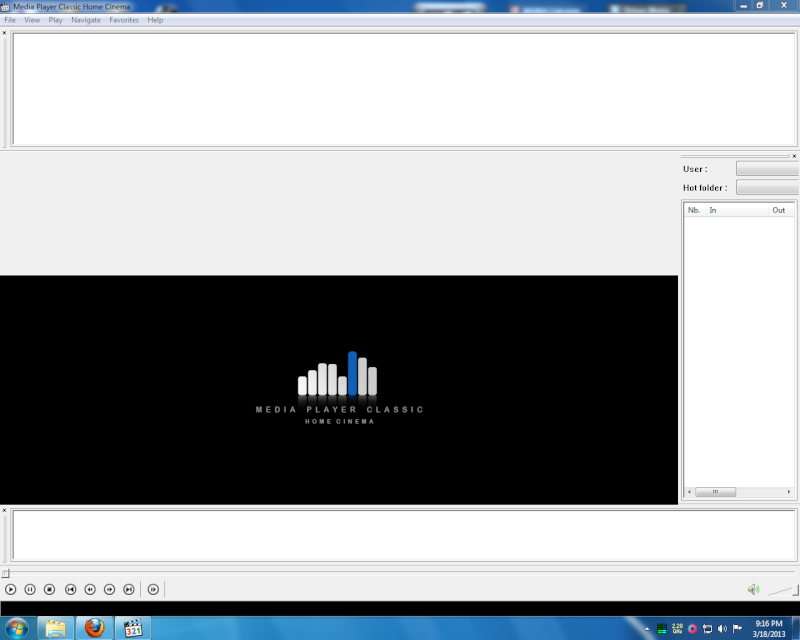 3.In Codec Tweak Tool>Preferred Splitters if I set .AVI to Microsoft or Haali and I try to open an avi file with WMP it crashes before it opens. If I open it with MPC, it works but again, it wont go full screen. If I set .AVI to LAV Splitter, WMP works fine normal/full screen. MPC same story, works but no full screen.
Any suggestion on how to fix K-Lite are greatly appreciated.
I already tried Codec Tweak Tool>Fixes(with "Re-register base DirectShow filters"), Reset (all configuration) or uninstalling and re-installing K-Lite completely.



Posts

: 2


Join date

: 2013-03-18



Search your computer for a file called mpc-hc.ini and delete it.
Then do MPC-HC options > Miscellaneous > Reset.

Also update to 9.8.2
Admin




Posts

: 4032


Join date

: 2011-06-17



Couldn't find mpc-hc.ini. In C:\Program Files (x86)\K-Lite Codec Pack\Media Player Classic there is no config file.
All I could find was AppData\Roaming\Media Player Classic\default.mpcpl, and inside it was just one line "MPCPLAYLIST".
If I delete it, when I relaunch MPC it is recreated with the same content, and those windows still show up.
MPC-HC Options > Miscellaneous > Reset, does nothing, same windows , same crash when I try to go full screen.

UPDATE: I ran an old MPC 6.4.9.1, just one portable exe file (mplayerc.exe), closed it, and now MPC-HC works fine. Probably the old MPC fixed the messed up registries or config files.
I still can't run some files with WMP, but at least MPC-HC is fully working. Messed up codec registries that won't get fixed with Codec Tweak Tool ?

Cheers



Posts

: 2


Join date

: 2013-03-18



The Codec Tweak Tool removes the entire MPC-HC settings key in the registry. The reset option within MPC-HC itself also does that. So I don't know why it didn't work for you.
Admin




Posts

: 4032


Join date

: 2011-06-17




---
Permissions in this forum:
You
cannot
reply to topics in this forum